Your New Earth Community
Looking at the conscious evolution journey from a multidimensional perspective can be life-changing. We notice that we are all masters and creators who are conscious and aware beyond time, space and dimensions.
We are next-level humans in the making. This next humankind is happening with the alchemy, transformation and rebirth we are experiencing. We are giving birth to this version of ourselves, connecting with the wisdom of the Phoenix.


Creativity is at the core of the new paradigm. By activating our multidimensional aspect, we align with Mother Earth's changing dynamics and embark on a journey to our rebirth.


Join the club to experience your journey within a safe and supportive group environment.
Video Class and Live Streaming
Multidimensional Journeys
Group Coaching
Community Space
Our community classes and meditations are implemented in the high-frequency, loving, and empowering field of Sophia's Solar Mastery School.


In our sessions, we learn how to access higher states of consciousness with multidimensional journeys.
Multidimensional journeys can help you heal, evolve, transform and receive assistance from your higher selves and cosmic collaborators.


Each journey is filled with new codes, activations, and energetic alignments to bring out the multidimensional human deeply buried in your DNA and cosmic memory.


Subscribe to our monthly plan
If you wish to benefit from 2 month discount scroll down for the annual subscription plan!
A brief intro on our Membership Program
We are creating a community for people who #choosetobeaware of their potential as multidimensional beings. Only with this awareness, we can align with our higher purpose and experience our potential as co-creators.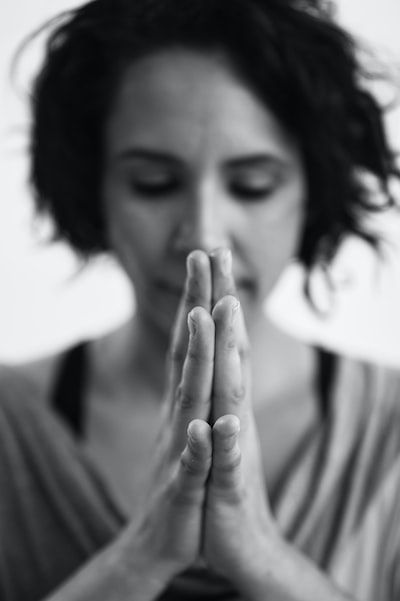 How can this membership help you?
Here is a list to give you some ideas!
Our education system recognises you as a multidimensional being. We help you activate this forgotten aspect and make the most of it.


We support you in aligning with your purpose and integrato this into your daily life.

We connect with the higher teachers and Divine Mother Spirit Sophia and receive blessings, activations and messages to support our evolution.

With multidimensional journeys, connecting and collaborating with your higher selves, guides and cosmic collaborators become easier.

Our supportive group environment can help you experience the joy of learning and practising together. Co-creation is the way!

Our community events are built on universal concepts such as truth, love, and compassion. We welcome all faiths in a secular environment.

Group coaching, Q&A's and reflections can help you receive the guidance and assistance from the mentor.

If you wish to dive deeper, this membership can prepare you for our Mastery training.
BENEFITS of OUR COMMUNITY PLAN
Here is what you receive with this subscription plan
Monthly Video Lessons
In our monthly lessons, we share the insights around the theme of the month.
Multidimensional Journeys
Our multidimensional journeys are designed for you to receive the healing and empowering energies around the chosen theme.
Membership Resources
When you sign up you get instant access to our recorded membership resources. Fresh content will be added as needed.
Group Coaching
We hold monthly group coaching calls to answer your questions and also reflect on the experiences within a community environment.
Community
Both on our course platform and social media community, you will have access to other members to share, reflect and network.
Discounts
When you sign up for the annual plan, you get 2 months free and gain free Access to our
"Multidimensional Intelligence"
course. We will also announce discounts and offers for some of our live programs for the members.
Creating the Shift

You may have already tried many systems and techniques to create the Shift you are looking for in your life.

Many people work on activating their light bodies, chakras and latent DNAs. When it comes to bringing all the tools together and guiding the path, these activations don't do the work themselves. You notice that the context is missing.

In our system, we bring the context and the perspective. With our multidimensional journeys and lessons we help you align with the New Earth paradigm and step into your roles as co-creators. We help you bring your higher purpose and life journey together as ONE.

Bringing this harmony helps you create the Shift in your life and opens the doors to more love, light, healing, blessings, abundance and new possibilities.
As a community we are holding space for a Multidimensional New Earth and co-creating our new timelines.
In our community events, we also do collective work and invite you to share your intentions and gifts in our circle.
Experiencing sacred rituals and serving together helps us explore our unique roles in the divine plan.
We create and manifest more powerfully when we come together.
Multidimensional Journeys
Embracing our multidimensionality is key to aligning with the New Earth consciousness, unfolding with higher and organic timelines. With each journey we implement, we heal, transform and align with our purpose on Earth.
We are here to hold space for rebirthing the next paradigm, a new way of living and being for humanity.
A Safe Space to Be
We hold safe space for you to bring out your authentic abilities and explore your unique ways. Having a community that shares the same values, vision and culture bring so much power and fule up your passion. You are not alone.
We cannot talk about the "Multidimensional Way" without honouring the wayshowers behind the system I have developed. The inspiration and guidance for introducing "the Multidimensional Way" first came with my eBook
"Multidimensional Consciousness and the New Earth

"
. I wouldn't have imagined the blessings it would bring to my life and life of others. My multidimensional abilities developed as I gained "let's do some work" attitude. In the multidimensional way, we don't see you as the messenger. We believe that you are the message. I will be honoured to hold space for you to expand and be who you are freely. The School reminds us, there's nothing else to be.
Nusra Sahin
Founder, Teacher, & Author
Art of Multidimensionality
with the MasterMinds

Let's honour some of these teachers and learn about them.
Quan Yin, known as Compassion Buddha and Goddess of Mercy is one of the way-showers of the Multidimensional Way. She brings the teachings of multidimensionality, mastery, nothingness and creative consciousness. She guides us on the shift of consciousness on personal and collective levels. She brings the Tao field and Sophia field with her presence.
Mary Magdalene, also known as Lady Nada, has been another way-shower of the Multidimensional Way. She guides us in activating our heart's true potential. She brings the wisdom of love, alchemy, mastery, leadership, higher purpose and intimacy with the self and the divine. She brings her special field to activate our multidimensionality and heart portals.
Master Jesus, also known as Lord Sananda, has guided our Mastery training content. He brings the teachings of Sacred Heart, Divine Love and Truth. He guides us towards exploring our true essence and inner wisdom as divine beings. He also helps us align with our roles and gain the commitment to the way of the master. With blessings and insights, he helps us activate soul abilities.
Stay up-to-date
Upcoming member events
Join our Multidimensional Community
When you sign up you gain access to the membership resources and see the scheduled webinars and coaching sessions in your learners area. Our live sessions will be available as replays. You can always catch up later and go back to them throughout your membership.
Easy as one, two, three
Choose your Subscription
Monthly Plan
All the membership benefits.

Bi-weekly gatherings for classes, journeys, energy channeling, collective work and coaching

Community Space with like-minded people

Discounts on the selected live webinars
Annual Plan
All the membership benefits.
2-month subscription comes fee

Activate Your multidimensional Intelligence Course is included in the membership plan
Never miss our news.
Subscribe to our newsletter!
Join our newsletter!
Get weekly updates on live streams, news and more right in your mailbox.
Subscribe to our newsletter now!
Get weekly updates on live streams, news and more right in your mailbox.
Created with